---

Tuesday, January 19, 2016
Clippers Seattle -Victoria Ferry Service Expanding
German Company Acquires Victoria-Seattle Ferry Service



Seattle - Victoria Ferry

Fφrde Reederei Seetouristik (FRS), a global ferry and shipping company based in Flensburg Germany has just purchased a majority share in the year round ferry service between Seattle & Victoria.

Clipper who for some 30 years has operated a year-round ferry service between Elliott Bay in Seattle to Victoria, is about to launch a new route connecting downtown Victoria to downtown Vancouver.

Schedules, fares and service details re due soon but it is expected the service will launch this spring


---
Friday, January 15, 2016
Sita Residents Happier with Latest Ferry Schedule Release
Sita Will Enjoy Increased Ferry Service

MV Fairweather

Alaska Ferries today announced that the fast ferry MV Fairweather will serve Juneau, Haines, Skagway and Sitka four days a week this summer.

This in response to public comment from Sitka residents who had previously been looking at significant reductions in their ferry service.
---
Friday, January 15, 2016
Alaska Ferry Fare Increases Dismay Motorcyclists
An Acceptable Detour

BC Ferries Northern Expedition

Earlier this week motorcyclists planning to start their summer vacation by boarding an Alaska ferry in Bellingham saw their 1st leg costs double.
The price to transport a motorcycle & rider from Washington into Alaska on the ferry went from under $500.00 to just under $1,000.00.

Ever resourceful, this group of "2 wheelers" have discovered that by crossing the Canadian boarder only 30 Minutes N of Bellingham, they could still enjoy the spectacular Inside Passage trip by travelling from Port Hardy to Prince Rupert aboard a BC Ferry.

Optional private cabins at 105.00 are available for the trip or for 35.00, a seat in the Aurora Lounge where the restricted swipe card entry ensures a spectacular 280 degree view & a reserved recliner chair.

The upscale Northern Expedition makes the 15 hour trip between Port Hardy & Prince Rupert every other day thru the summer and the roads from Rupert into Alaska are motorcycle friendly.

The Port Hardy - Prince Rupert route fare (motorcycle & rider @ $232.25) is a fraction of the recently released Alaska ferry costs and the low Canadian dollars adds additional savings to anyone travelling with Euros or US Dollars.

It should however be noted that passports are required whenever crossing a border; that Canadian law prohibits the entry of weapons into the country and, that a DUI is considered a felony which can result in being denied entry into Canada.



---
Tuesday, January 12, 2016
New January Schedule For Alaska Ferry MV Tustumina
Revised Alaska Ferry Schedule
Alaska Marine has released a new January schedule for the MV Tustumena cross-gulf sailings.

The vessel will sail as follows through Jan. 28, 2015.

13 Jan Midnight – Arrive Juneau - Departs 07:30 am
15 Jan 08:15 am – Arrive Homer - Departs 12:15 pm
15 Jan 13:45 pm – Arrive Seldovia -Depart 3:15 pm
16 Jan 12:45 am – Arrive Kodiak - Depart 4:45 pm
16 Jan 14:30 pm – Arrive Homer - Depart 6:00 pm
18 Jan 07:00 pm – Arrive Juneau - Depart 7:00 pm
21 Jan Midnight – Arrive Homer - Depart 4:00 am
21 Jan 13:45 pm – Arrive Kodiak - Depart 7:45 pm
22 Jan 05:30 am – Arrive Homer - Depart 12:30 pm
24 Jan 13:30 pm – Arrive Juneau - Depart 5:30 pm
26 Jan 14:30 pm – Arrive Seldovia- Depart 4:30 pm
26 Jan 18:00 pm – Arrive Homer - Depart 10:00 pm
26 Jan 11:30 pm – Arrive Seldovia -Depart 1:30 am
27 Jan 11:15 am – Arrive Kodiak - Depart 9:45 pm
28 Jan 07:30 am – Arrive Homer

---
Tuesday, January 12, 2016
Clipper Packages Provide Fantastic Savings
Unbeatable Seattle-Victoria Ferry Packages


Victoria Seattle Ferry

Starting at 270.00 for 2 days and 1 hotel night in downtown Victoria, the ferry/hotel packages offered by Clipper are a travellers dream.

If staying at Victoria's famous Fairmont Empress is on your bucket-list board the ferry in downtown Seattle and head to Victorias inner Harbor before the end of April to take advantage of Clippers
Fairmont Empress Special which includes: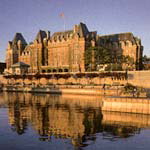 -Round trip Seattle-Victoria ferry
-1 night at the Fairmont Empress
-a souvenir book
-all applicable taxes
Package total $ 332.00 for two adults
(Stay an extra night for a package price of 456.00)

Call 1-800-686-0446 to book a Fairmont package or discover other package specials


---
Tuesday, January 12, 2016
Alaska Ferries Has A New Res system & Revised Fare Structure
Good News / Bad News for Alaska Ferry Travellers

Working between the "old reservation system" for reservations up to the end of April, and the new res system for bookings between May - September, has caused a bit of confusion and some lengthy phone waits as Alaska bound travellers try to secure the latest ferry fares.

The hardest hit under the recently increased fare table seem to be the motorcyclists.
In 2015 the cost of taking a motorcycle up the Inside Passage from Bellingham Washington to Haines Alaska on an Alaska ferry has been raised approximately 60%

The good news however is that longer vehicles ( RVs and vehicles over 15' in length) got major reductions.
A truck and trailer (40' combined length) travelling Bellingham to Whittier this spring was approximately $400.00 dollars more than that same trip will cost this summer.






---
Tuesday, January 12, 2016
BC Ferries sells Ferry to Fijian Firm
1st of 3 BC Ferries sold

BC Ferry Queen of Chilliwack

BC Ferries serving 47 communities along the west coast is both one the largest & best operated ferry systems in the world.

Constantly maintaining and upgrading their fleet of 35 vessels, September 2015 saw the sale of the Queen of Chilliwack (renamed the Lomaiviti Princess) to an retired BC Ferry engineer who now owns an Inter-island ferry service in Fiji.

With the limited market for used ferries every sale contributes to a ferry companies coffers and recaptures dollars for overhauls and new vessels

Two more ships, the Queen of Burnaby and the Queen of Nanaimo are slated to go up for sale within the next 6 months.

3 new ships are on order and delivery is expected within the year.

---
Monday, January 11, 2016
Alaska Ferry Sailing Delayed 24 hrs
Severe Weather Delays the
Jan. 11 MV Tustumena Sailing


Alaska Marine Vessel MV Tustumina

The Jan. 11 cross-gulf sailing between Homer and Juneau has been delayed approximately 24 hours.

Severe weather in the Gulf of Alaska at this time of year often results is ferry delays so please call the terminal to check bookings.

The estimated arrival time in Juneau from Homer is now Tuesday, Jan. 12 at 23:45 p.m.

Homer Terminal phone: 907-235-8449

---
Monday, January 11, 2016
Alaska Marine Ferry Travelers See Substantial Fare Increases
Significant Summer Fare Increases for Alaska Ferry Travellers



Rising Ferry Fares

Alaska Marine released their summer tariffs today and the fare increases are both complicated and substantial.

Roughly, but depending on routes chosen, travellers will now pay up to 21% more to transport their vehicles on the Alaska ferries and passengers on many routes are looking at +13% more than last week.

Cabins costs are up by route and the cost to take your pet on your ferry trip has also gone up.

Summer 2016 booking waitlists are being filled today and new bookings can be made by calling 1-800-686-0446 or e-mailing info@ferrytravel.com

---
Sunday, January 10, 2016
Alaska Ferry Fares Expected 11 Jan 2016
Summer 2016 Ferry Fares for Alaska Ferries:

The waitlists are growing but it is hoped that the 2016 Alaska ferry fares and schedules for the upcoming summer will be released Monday 11 of January as predicted by the Alaska Marine management.

Severe Alaska Marine budget cutbacks combined with the controversy over proposed decreases in some 2016 ferry schedule frequencies, has resulted in the summer release date suffering delay after delay.

Unlike other ferry systems, Alaska Marine did not raise its rates for a number of years and is now working to try and ensure fares are more realistic and cover a greater portion of the actual cost of travel.
It is anticipated that with the release of the Summer 2016 Alaska schedules, another fare increase may occur.

On 01 January 2016 in a surprise move and effective that day, Alaska Marine implemented fare increases to their already published Spring schedules.
The fare increase was necessary but without any advance notice, was totally unexpected and unplanned for by either the traveling public or tour/travel operators.

Historically the summer schedules & fares for the Alaska ferries operating May thru September have been released in October/November of the year prior, thereby enabling holidaying visitors / residents to take advantage of the advance booking discounts and special fares provided by the major International airlines.





---
Saturday, January 09, 2016
New BC Ferry for Powel River
Smaller BC ports to get new ferries in 2016

BC Ferries Queen of Burnaby

BC ferries has announced that the Queen of Burnaby (currently in drydock until 31 Jan) is to be replaced at the end of 2016 with a new ship currently under construction in Poland.

The new vessel scheduled to provide service between Powell River & Comox is one of three vessels able to operate on either diesel or LNG that BC Ferries is currently building in Poland.

The two other new BC ferries will operate between the Southern Gulf Islands and Vancouvers' Tsawwassen terminal.




---
Friday, January 08, 2016
Alaska Marine Ferry Cancelled
Severe Weather Causes Alaska Ferry Cancellation



Alaska Marine vessel MV Tustumena

Alaska ferry service between Homer & Kodiak Island is expected to resume today 09 January 2016.
Scheduled ferry service on the MV Tustumena was cancelled on Jan 07 & 08 due to severe weather.
A call to the Homer terminal at 907-238-8449 to confirm todays sailing is on time is recommended.

---
Tuesday, January 05, 2016
BC Ferry Sends MV Queen of Burnaby for Repairs
Aging Ferry Out of Service for 3 Weeks

BC Ferries North Island Princess

A leaking propeller seal has caused Powell Rivers' Queen of Burnaby service to be temporarily replaced as of Jan 05, 2016, with the smaller North Island Princess.

The repair time for the aging Queen of Burnaby is expected to be about 3 weeks.




---
Sunday, January 03, 2016
Alaska Marine Rate Increase
New Years Day Surprise ! A 5% fare increase for all ferry travellers!

On January 01, Alaska Marine raised their currently published spring rates by 5%.
The rate increase on spring travel (and which applies to vehicles, cabins and passengers travelling on the Alaska ferries) was unexpected, but is effectively immediately.

The Summer 2016 Alaska ferry schedules ( May thru September) have still not been confirmed but the latest word is that they will be released around 11 January.

The big question is whether Alaska Marine will implement another raise in their rates for May-September ferry travel; and if so, by how much?



---
Thursday, December 17, 2015
Alaska Ferry Schedules Delayed Again
Reduced Alaska Ferry Budget Talks Continue
Alaska Ferry schedules for the May - September 2016 period have once again been delayed as discussion on how to best serve the smaller communities on reduced budgets, continues.

The latest release date is expected to be mid-January.
The ramification of the delayed schedules has been both general frustration and missed early airline booking discounts.



---
Thursday, December 17, 2015
BC Ferries add 150 Sailings
Extra BC Ferry Sailings Scheduled


December 18 will see the start of increased ferry sailings on the 3 BC Ferry major routes: Tsawwassen - Nanaimo ( at Duke Point ); Tsawwassen - Victoria ( at Swartz Bay) and Horseshoe Bay ( West Vancouver - Nanaimo ( at Departure Bay )

Christmas & New Years Day ferry sailings will be reduced as historically demand for sailings on those day is reduced

Demand for space will be heavy so reservations are recommended or extra early arrival if going stand-by

---
Sunday, December 13, 2015
Blustery Weather forces More BC Ferry Cancellations
Expect Ferry Cancellations along the West Coast


BC Ferry Vessel Spirit of Vancouver Island

Cancellations continue as another winter storm lashes the west coast.
Heavy winds and rain combined to make for unhappy ferry travellers as delays and cancellations put a crimp in holiday travel.

While the storms play havoc on the waters they have however been great news for skiers as the local mountains continue receiving fresh snow.

In the past 24 hrs Cypress Mountain received about 75 cm, Grouse Mountain 43 cm and Whistler Mountain 42 cm.
On Vancouver Island Mt Washington is also enjoying the results of fresh snow.

---
Saturday, December 12, 2015
BC Ferry Cancellations
High Winds & Rough Seas
BC Ferries have cancelled a number of sailings today as a result of heavy winds and rough waters.

To get the latest ferry information, or to confirm a BC ferry reservation - call 1-888-223-3779

---
Saturday, December 12, 2015
Alaska Ferry Schedules for 2016 Summer still not Released
Alaska Ferry Reservations

The wait continues for the release of the May- September Alaska Ferry schedules and fares with December 17 being noted as the latest anticipated release date.

It is worth knowing that Alaska bound travellers who know approximately when they wish to use the 2016 ferry/ ferries have been emailing / phoning in their booking requests since October.
Waitlists that address travellers ferry requests are already significant and will be filled on a "first come" bases.

If planning travel during the May-September period it is important to note that because the summer sailing will be less frequent than in 2015, travellers should not wait longer than necessary to make advance space requests.

For more information on Alaska ferry bookings and getting onto the waitlist call 1-800-686-0446 or email info@ferrytravel.com

---
Wednesday, December 09, 2015
Stormy Seas Continue Along BC West Coast
Storm Warnings delay ferries
BC Ferries travellers should check with their intended departure terminal to ensure the ferries are running on time while the inclement winter weather continues.

Fierce winds and heavy rains are expected in B.C. as the back-to-back storms are predicted to cause disruptions over the next few days

---