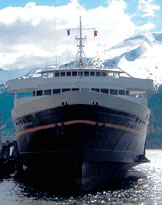 Ferry service to Prince Rupert is provided by both the Alaska Marine Highway and BC Ferries. The year- round ferry service is integral to the economy of this city.
Located on the northern coast of British Columbia, Prince Rupert is a hub port where ferries from Port Hardy on Vancouver Island, from the Queen Charlotte Islands and from Alaska, meet.
Travelling up the Inside Passage into Alaska from Prince Rupert shaves considerable time & serious dollars off the ferry trip begining in Bellingham

Located in a spectacular setting, Prince Rupert is a thriving city with much to offer visitors and ferry travellers.
Waterfalls, white sand beaches, hot springs, Humpback whales, Canada's only Grizzly Bear Sanctuary, eagles & seals are only a few of the reasons for extending a stay in Prince Rupert.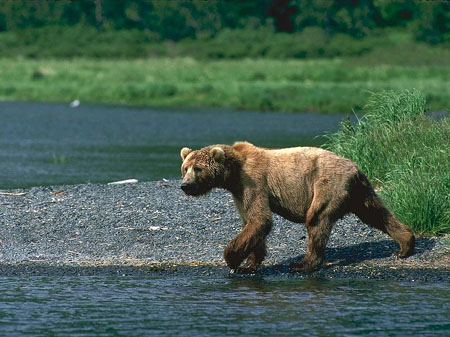 Amongst the more popular activities available in this City of Rainbows are the Palmerville grizzly bear expeditions; whale watching tours; plus kayaking, sailing trips and golf.
Less strenuous activities enjoyed by Prince Rupert visitors include marine life harbour tours, heli-sightseeing, visiting the variety of museums and exploring the unique shopping in the Cow Bay & Historic district
BC Ferries operates year-round auto/passenger ferry service with ferries between Prince Rupert, Port Hardy and Skidegate.
Alaska Marine ferries travel up & down the Inside Passage and to the Alaska Peninsula.
Reservations absolutely must be made well in advance for the Alaska ferry, BC ferries and for lodging.
The late arrival / departure times for the ferries mean accommodations in Port Hardy & Prince Rupert are in heavy demand and the better properties are often sold out months in advance